This is just a small list of points to help build a better, safer, friendlier community that we can all enjoy!
1 - Start your thread in the right section of the forum
We are having to spend more and more time each day moderating the website, moving threads that members have been strarted from one section to another because they've been started in the wrong part of the forum.
We're really happy that the forum is being used as much as it is, but please do
decide carefully when creating a thread which section to put it
in as currently many of them are put into the 'General Crafting' section (this section) instead of a more appropriate one.
This can make navigating the website frustrating for other members who are trying to find relevant content for the section they're browsing.
The more time we spend moving topics about, the less time we have to made more important advancements on the site such as improvements to the project gallery that you're all wanting
2 - Give your new threads an appropriate title
that indicates what the thread is about rather than vague titles such as "Could we have...." in the suggestions forum - as you're posting in the suggestions bit, it's pretty obvious you want something so no need to name the thread that
3 - Do not double post
! Post your thread in the most appropriate section, do not duplicate it in another.
4 - Do not give out personal information on a forum board
– just because you are a sane individual does not mean that everyone is! If you feel the need to give out personal information (which is never encouraged) please do this through your private email address. Make sure if you are meeting up with fellow craft friends that you always bring along a friend, meet in a public place and that people know where you are going and when you will come back.
5 - Do not use block capitals, text talk, swear, and be rude, threatening or anything seen as discrimination
. Block capitals will often be seen as a form of shouting on the boards, so will not be appreciated. We would like everyone to treat each other with respect and respect one another's opinions. Also, text talking can be thoroughly irritating to read so please be aware that this will not be tolerated.
6 - Do not SPAM
– No one wants to trawl through advertisements before getting to the focal point of a discussion. It is permissible to have as part of your signature a sentence or so about your own craft related website or personal blog but anything else is not permitted.
Do not link to inappropriate websites – for instance any websites particularly sexual.
7. Reporting Posts
- If you come across any posts that you are concerned about you should report it immediately to a Moderator. (This is not just restricted to Spam)
To do this use the 'Report this Post' Button. This can be found on the Top Right Hand Side of each post. It is the Exclamation Mark in the UpsideTriangle.
Reporting a Blog post is exactly the same.
A PM to a Moderator marked 'Urgent' or 'Spam Alert' is also acceptable. The main thing is to remove the offending posts as soon as possible.
To report misuse of a Member, please use the button on the Memeber's Profile Page. This will direct you to your default email programe where you will be asked to send a report direct to Trimcraft.
We do appreciate all your help to keep this a fun, friendly and safe place to be.
8 - Make your signatures short and sweet.
They are more likely to be read this way and it saves individuals having to scroll down too far.
Mods (moderators) role is as follows:
We will respond to problem posts as soon as made aware of them. We therefore urge members to state if there is one as soon as possible.
We will remove posts if they go against the rules as stated above
Threads may be closed by us if we feel they are not in the best interests to be open, are 'dead' threads (i.e. no recent posts for a defined period) or if they are problem threads.

We will also act as a focus for discussion if we feel that a thread as become heated as such. We will aim to make the forums a better place to be.

We have the right to ban individuals (username, email address, IP address) if they frequently disobey rules or take part in what is deemed gross misconduct.

We aim to answer any questions you have and deal with any problems as quickly as possible.

Site Admin
Posts: 642
Joined: Wed Dec 05, 2007 3:08 pm
---
first look at the site today and am loving it so far, well done to all involved.
new blog -
http://piddawinkle.blogspot.com/
Posts: 434
Joined: Sun Apr 13, 2008 9:16 am
---
Hi, I am also new today and am having fun working my way around. When putting cards etc. in our gallery are we allowed to put in cards made from magazine free gifts and if we are can we say what magazine they are from?
http://scrappy-ali.blogspot.com/
http://screen2scrap.blogspot.com/
Design team Member
Posts: 118
Joined: Sat May 24, 2008 12:34 am
---
Good Morning All
Just finding my way around site, love what I see so far, especially the Good etiquette guide, very new to forums so very useful. Looking forward to getting new ideas and sharing mine.
have a good day speak soon
Trace x
Posts: 4
Joined: Wed May 21, 2008 9:38 pm
---
thankyou for being so pro-active, some other sites are not administered so well and problems are ignored, so it is really good to se the administators regularly posting and updating the forum, that is a reassurance, many thanks, dusty65
Posts: 44
Joined: Mon May 26, 2008 7:34 pm
---
That should make things a lot easier to find Amo, very well put
Think positive ~ Pray hard
Laugh often ~ Live each day to the max... with those you love
http://orchardcraft.blogspot.com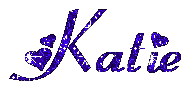 Trimcraft Idol!
Posts: 5653
Joined: Sun Apr 13, 2008 6:02 pm
---
Thanks Amo. I don't use text talk when texting so don't know what letters mean when they are used on here,apart from lol,as I don't know how to pop a smiley in my post in a thread. I appreciate that you and all the moderators are working very hard to make this the super site that it is and just want to say thank you to you all xx Doreen
Posts: 4447
Joined: Sat Apr 19, 2008 10:59 am
---
Doreen
is : and D (with no spaces)
is : lol : (with no spaces)
Think positive ~ Pray hard
Laugh often ~ Live each day to the max... with those you love
http://orchardcraft.blogspot.com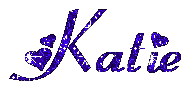 Trimcraft Idol!
Posts: 5653
Joined: Sun Apr 13, 2008 6:02 pm
---
Read this several times and still seem to be getting it wrong i do apoligise that i post in the wrong place i certainly try to make sure i am on the right board , I am going to just reply to posts until i get the hang of the forum thank you for all your hard work Trim Team.
Posts: 245
Joined: Fri Mar 28, 2008 8:28 pm
Location: Fife
---
This has been reported.
K
Lavender Cards
Posts: 3720
Joined: Mon May 26, 2008 8:58 am
---
---
Who is online
Users browsing this forum: No registered users and 2 guests